client reviews
JUST A NOTE TO THANK WILLIAM HEMMERS FOR BEING SO KIND TO ME AND MY AUNT LILLI WESTERVELT IN PICKING ME AND MY AUNT UP AT THE AIRPORT. I WILL CALL AGAIN IN THE NEAR FUTURE AND I AM SURE MY AUNT WILL CALL ALSO. THANK YOU AGAIN FOR BEING SO KIND. ROBERTA ORIEL FRAMINGHAM MASS.- AUGUST 2005
Pattie Downey Kearny N.J. August 2005 pattieweir1024@aol.com
Dear HansI recently used your service for airport pick up in Fort Lauderdale on August 17th. I spoke to you on the phone, your manners and service were impeccable. Your driver William was extremely courteous and great company. The trip was great, I would definately use your service again and recommend to everyone Thank You Sincerely Pattie Downey Kearny N.J.
Dear Hans,
Thank you once again for your excellent service. Your driver arrived on time, was most courteous and patient as
myself along with kids climbed in for a ride to the Hilary Duff concert. A wonderful time was had by all.
Your driver "Buddy" was very kind and treated us like royalty. We will recommend you to all our friends.
Thank you once again and a very special thank you to your driver. Sincerely Cindy Winterkamp - August 2005
Hi Hans,
I just wanted to e-mail you and let you know that the service we received on May 22, 2005 was terrific! We would definitely
use you again and I will recommend you to others! Thanks, Gail Fisher - May 2005
Dear Odette,
On behalf of my son and his friends, I would like to thank you and your company for a most wonderful PROM experience on Friday, 5/20/05. From the moment that I contacted you, you went far above and beyond what was required of you. You tended to my many questions with professionalism and warmth, and assured me and the other parents that Bob would take good care of the teens. Please know that we are extremely pleased with your service, and will pass your name around for any who are looking for transportation services. Best Regards, Rhonda Hudson-Nelson - May 2005
Dear Hans & Odette
I just wanted to thank you for the great service that Holland Limousine provided last weekend in Ft Lauderdale. Bob picked us up right on time. We
did ask that he make one quick stop & he let us know that there was an additional charge for a stop that would be added to the credit card. My
daughters (& my parents too) were very impressed with the limo. Thank you for getting our vacation off to a great start. I have your website
bookmarked for next time! Thank you. Mary Sutherby - April 2005



I wanted to share with you what a wonderful experience we had with Holland Limousine on our recent trip to Florida. We had a terrible flight- delayed
for hours and hours in a cramped plane and were fit to be tied when we finally arrived at Ft Lauderdale airport. Our driver, Jeff, was waiting for us in baggage claim even though we had only booked curb side service. He had come in because it was very crowded and crazy at the airport and he wanted to be sure we were met with no problem. He offered sympathy and humor as well as professional and prompt service. What a gem you have in Jeff!! Our trip went from frustrating to flawless as soon as we found ourselves in his capable hands. In addition, everyone we dealt with on the phone was professional, warm and competent. The price was clear and fair. The car was beautiful. We will always use Holland Limousine in the future- and we will be sure to pass along your company and it's wonderful service to our family and friends who vacation in your service area. Thank you Jeff and Holland!! Sincerely, Deborah Cooper - March 2005
Good Morning,
I had the pleasure of using your service on February 4th & February 12th, 2005.
Myself along with 2 friends flew into Ft Lauderdale from Toronto. I had called about 2 weeks prior to arrange an airport pickup, to take us to a Miami Airport Hotel.
The Sales Rep. that I spoke to on the phone (Hans) was extremely friendly, helpful and very efficient. It got all the required information in a very efficient manner, and he was able to answer all the questions that I had for him. He gave me the exact details on what we had to do when we arrived in Fort Lauderdale.
Upon our arrival, we called your driver to arrange the curb side pickup, and within minutes your driver was there. The driver was very friendly, had a professional appearance, and the car was immaculate. He got us to our Miami destination in good time and very safely.
Upon return from our cruise, we called for our Pier pick up and when we came out of the terminal, your driver was right there with a sign, and my name on it. It was very easy to find him, and he went and got the car right away. Again, the driver was very friendly & professional, and the car was immaculate.
From someone who does a fair bit of traveling, I can say that it is refreshing to find a taxi/limousine service such as yours, that runs such a smooth and professional operation.
I have friends who will be traveling the same route in the weeks to come, and please know that I have referred them to you, with nothing but positive re-assurances of the top-notch service that they are sure to receive.
Thanks Again, and keep up the good work!
Regards,
Karen Stanley- Toronto, Ontario Canada - February 2005
I would just like to say Thank You for everything. I appreciate your ability to get me a day earlier than normally scheduled due to the Weather here in MA and get me back to the airport in plenty of time to make my flight. Your driver was very helpful as well Thank you. Dawn Babcock - February 2005
To Whom it may concern:
Thanks for providing such excellent service this past weekend. Your driver Bob, was very professional and extremely courteous. I would not hesitate to recommend your service to others in the future.
Thanks again.
Sincerely, Julie Holt - January 2005
Hello: I just wanted to thank you for the FANTASTIC service we got on both legs of our trip. I can't remember our drivers name (but I am sure that you have it in your records), but he was fantastic, courteous, safe and efficient.
Travel is often the worst part of a trip, but NOT in this case. I will recommend your service to my friends and business associates that travel to South Florida, and I wish you all the best in this holiday season.
Robbie Tenenbaum- December 2004
, 7/30/2004 , alison.martin@ogier.com
I cannot speak highly enough of Holland Limousine Service. Jess in the office was amazingly helpful, the limo was spectacular and our driver Bob, was helpful and courteous. They made our evening very special by going that extra mile to ensure we had a magical evening in Miami. Everyone should experience this at least once!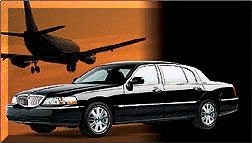 , 5/30/2004 , journey_within@earthlink.net
I received a quick and personable response when I first requested my quote online. The price was right and the service was impeccable. I would recommend Holland Limousine for all your South Florida transportation needs. Fast, friendly, efficient and reliable. Good job, Holland Limousine!
, 2/21/2004 , ray.cossey1@virgin.net
Total satisfaction with excellence of the service from Miami to Tampa. Our chauffeur Peter was courteous and efficient, and I was particularly appreciative on the managements unsolicited gesture in providing a complementary bottle of bubbly to celebrate my 65th birthday. Well done Holland Limousine. You offered the best terms and I have no doubt you provide the best service available in the area.
M.J. DE MAAR, 9/20/2003 , info@fortis-batavia.nl
The perfect experience, driver Hans was very friendly and waited for us. Very experienced phone service. A Birthday I will never forget, recommended to all guests who visit Florida !!

ERIC RAMERIZ, 4/25/2003 , micco26@aol.com
Very pleased with the serviced received. From the first contact on the phone with Hans to do the night out with the driver Freddy. A 21st birthday that was made to remember thanks to freddy. We had a great time! What happens in the limo, stays in the limo. Right freddy! Thanks again, see you soon. FOR ANYONE LOOKING FOR A NIGHT OUT, LEAVE IT TO THESE GUYS.
P GARDNER MARTIN, 3/23/2003 , pauline@gardner-martin.com
Excellent service, booked from the UK, for transfers in Miami. Even though delayed, driver waited patiently.
, 12/2/2002 , jstivers@pbbi.com
We wanted quality service for our clients and Holland Limousine provided just that. Very impressive! Modern clean vehicle, professional & polite driver. Exceeded our expectations. We highly recommend Holland Limousine Service when you need the best!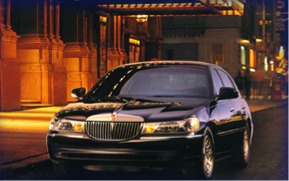 , 11/4/2002 , suuuntan@aol.com
What can I say, everything was perfect! Just had to post my very positive experience. Highly recommend Holland Limousine Service!
, 8/24/2002 , dbach2255@aol.com
Great Company. Car was on time. No Hassels. Driver was excellent and very patient with all of us. Gave us a fair price and made sure we all got home safe. The limo was very clean with all the goodies and gadgets.